---
Administrators
---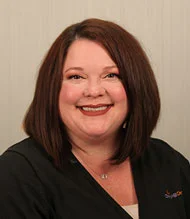 Anna
I am the office manager here at Cherry Hill Dental. What I love most about my job would be all of the positive interaction with our awesome patients! Living in a college town, we not only enjoy a strong base of patients, but also a flux of new people from all over the country. Everyone I meet has an interesting story to tell. I am also fortunate to be a part of an amazing group of people who strive to provide the best level of care for our patients.
My husband, William, and I have three wonderful children: Billy, Alexa, and Sasha, so there is never a dull moment in the household! We enjoy the parks, trails, and outdoor activities here in Missouri, and just spending time together.
---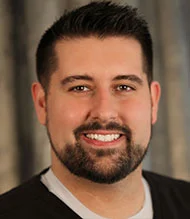 Clint
I have a variety of responsibilities here at Cherry Hill Dental; along with being a Dental Hygienist, I am also the Clinical Administrator. I work closely with Dr. Tony in the management of our Invisalign Patients and ensuring patients leave with a perfect smile. I also work closely with Dr. Mary in our sleep medicine practice. With our sleep medicine I help the patient determine which appliance is best for them and help adjust the appliance until they have achieved the best sleep possible. As a hygienist I work with patients in the treatment and prevention of gum disease through preventive cleanings and oral health education. You may also see me floating around and assisting with restorative procedures to get patients numb or be a second set of hands when needed. I earned my Associate of Science in dental hygiene and a Bachelor of Science in nutrition and exercise physiology, so whole-body wellness plays a big role in my dental and sleep philosophy. One of the best things about our office is interacting with so many interesting people, and working with a team that is so fun and easy going.
I am married to my wife, Deborah, and have two sons, Fynnick and Kailo. In my free time, I enjoy weight training, playing disc golf, being outdoors, and family time.
---
Front Office
---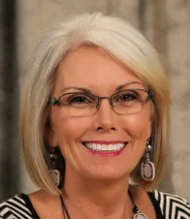 Debbie 
I am our billing specialist here at Cherry Hill Dental. My daily duties at the office include payroll, daily deposits, collections, and answering patients' questions involving their bills. While I mostly interact with patients on the telephone, I always make sure to be friendly, compassionate, and patient. My favorite part of my job is helping people resolve their issues. I also enjoy working with the doctors and staff at Cherry Hill because they always make the patients their number-one priority and they're very good at putting beautiful smiles on people's faces.
Outside of the office, I have the best family a person could ask for. I live in Moberly with my husband, Rodney. I have a son named Chris who is a chiropractor in Littleton, Colorado, and lives there with his wife Brett, and son Koen. I also have a daughter named Whitney who lives in Olathe, Kansas with her husband, Adam, and their son, Layton. I enjoy working with people, gardening, and most importantly spoiling my grandchildren! I am very active with Family Life Fellowship church in my free time, and I am very strong with my faith in God.
---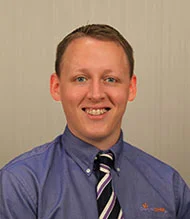 Jared 
I am a Patient Relations Coordinator here at Cherry Hill Dental. My favorite part of working here is meeting all the funny and unique patients that come through our doors, and providing the highest level of customer service. Columbia, MO has been home to me since I was born; and with recent expansions has become an increasingly great place to live. I love exploring the surrounding trails, new restaurants, and nearby wineries. Outside of work I enjoy running, cooking, traveling, and attending sporting events. During football season you can catch me cheering on the Chiefs and the Mizzou Tigers!
---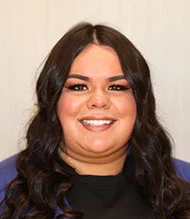 Jessica 
I am a Patient Relations Coordinator here at Cherry Hill Dental! I work the front office by welcoming our patients, getting them checked into our office, and assisting them to their rooms. I handle the in's and out's of getting new and current patients scheduled and obtaining payments. I enjoy working for a family owned and operated company that treats their staff like family. I appreciate that the Cherry Hill Dental staff does their absolute best at making our patients feel welcome and leave with a better smile!
Outside of working at Cherry Hill Dental I enjoy spending time with my fiancé, whom I just became engaged with March 2021. We enjoy finishing, traveling, hiking, spending time with family and friends, sporting events, concerts (pre-covid) and spending quality time with each other. I have a step-daughter named Ky'Anna who is 14 and two pooches that I consider my children!
---
Hygienists
---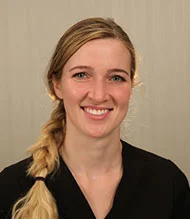 Bri
More about Bri is coming soon.
---
Assistants
---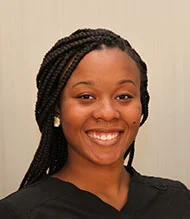 DeJah
I am a hygiene assistant here at Cherry Hill Dental. I generally see emergency patients, new patient exams, and our regular recare appointments. I love to put a smile on my patient's face. Outside of the office, I enjoy spending time with my two year old son and fiancé. We love taking our son and puppy for long walks and enjoy the outdoors.
---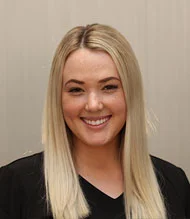 Jalin
I am a dental assistant here at Cherry Hill Dental. A few of my daily tasks include taking radiographs, charting treatment, making entries in patient records, polishing, and flossing. I strive to help my amazing patients be more confident in their smile. Outside of work, I love spending time with my daughter by going on walks, playing, and napping!
---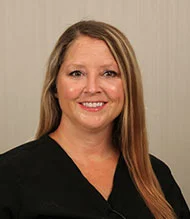 Sara
I get to work with Dr. Tony on a daily basis using my Missouri extended schooling, and supervise the back office throughout the day, which includes sending out lab cases and whatever additional odd and ends that need to be done. I'm passionate about meeting new people every day, along with the opportunity to help them understand and become more acquainted with dental processes. For me, this is what makes Cherry Hill Dental such a fast-paced and rewarding practice to work at. Working along-side the best doctors and most insightful assistants affords great learning experiences on a daily basis. This translates into the highest level of customer care around.
Aside from my family at Cherry Hill Dental, I have a loving husband, Ryan, a boxer named Abby, and a Bengal cat, Kazha. I have a large family back in my home state of Wisconsin, and I love to visit them whenever possible. When I'm not helping people improve their smile and confidence, I enjoy cooking, motorcycle riding, jet skiing, and any outdoor activities that let me soak up as much sun as possible.
---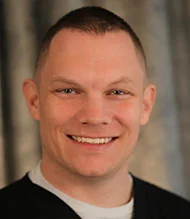 Steven
I've lived in Columbia for most of my life. I joined the Army in March 2000 and stayed for 15 years during which I became very accomplished: I deployed oversees three times. I moved back to Columbia in early 2015 to take a well-deserved sit on the couch for a summer. I got a job stocking shelves at Wal-Mart for a while, then my brother Dr. Tony Gadbois asked me to come aboard the Cherry Hill Dental train, and here I am! I wear a lot of different hats here at CHD; my job title is a Sterilization Technician, but I also handle the inventory and supply along with maintaining all of our equipment. I perform and participate in decontamination, cleaning, assembling, packaging, scanning, sterilization, storage, and distribution of reusable surgical instrumentation and equipment. Getting to work with my brother, his wife, and the staff I have come to know as family is one of the better experiences in a work atmosphere that I've had in a long time.
At home, I have a wife, three children, and three pets.
---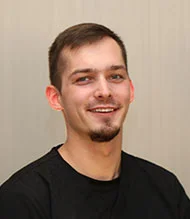 Roland
I am the Digital Dental Lab Technician here at Cherry Hill Dental. My job is to process crowns, repair dentures, 3D print models, along with making sure your lab cases are sent out and received for your appointment. I received my associates in Mechanical Drafting Design and Engineering at Alexandria Technical College in Alexandria, Minnesota.
In my spare time I enjoy spending time by the water, golfing, hiking and spending time with my 11 siblings.
---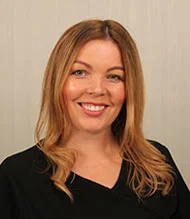 Megan
I've been a dental assistant for almost 10 years now. I work with Dr. Tony on a daily basis to help patients achieve a confident, beautiful smile. I love working with our patients and getting to know them. I honestly could not ask for a better work family.
When I'm not in the office I'm raising my amazing daughter, spending time with family, enjoying art and traveling.