Dental Assisting Program
Columbia, MO
Start your career in dentistry.
Learn dental assisting at Cherry Hill Dental.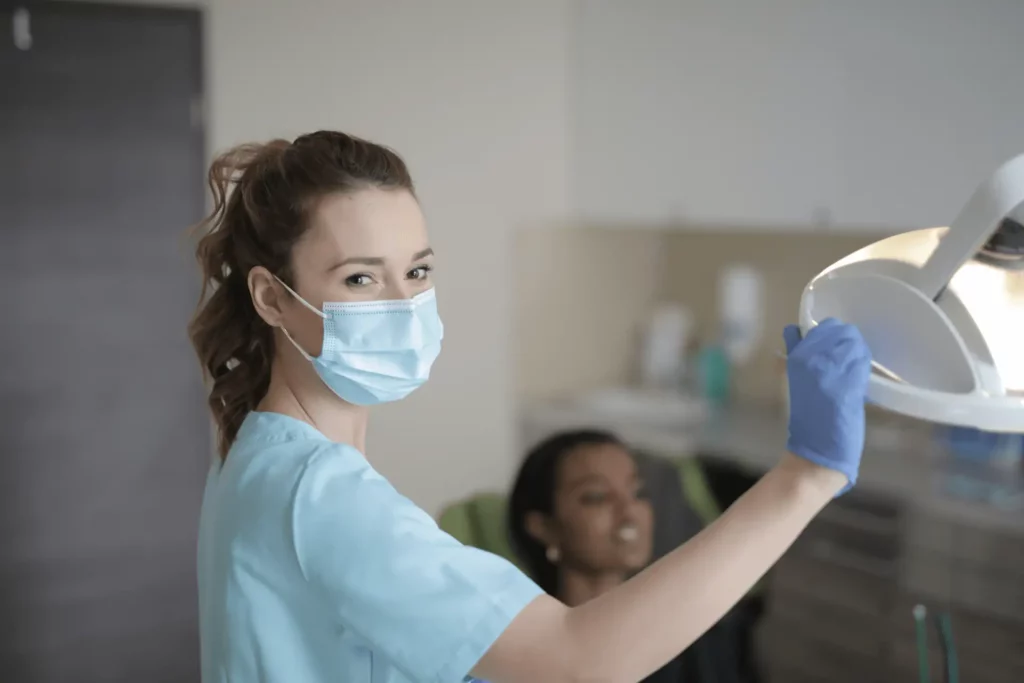 Learn to be a dental assistant
Are you interested in a career in dentistry and want to make a difference in people's lives? Look no further than our dental assisting program! Our school offers a comprehensive and hands-on curriculum that will prepare you for a successful career in dental assisting. Our experienced instructors provide individualized attention and support to ensure that you have the skills and knowledge needed to excel in your career.
In our program, you will learn the fundamentals of dental assisting, including dental anatomy, infection control, patient care, and radiography. You will also have the opportunity to gain hands-on experience through clinical rotations, where you will work alongside dentists and other oral health professionals to provide patient care. Additionally, our program prepares you for the Missouri Dental Assisting Skills (MDAS) exam, which is essential for obtaining a job in dental assisting.
Our school's dental assisting program is unique in that it focuses on providing our students with practical experience and real-world skills. We believe that the best way to prepare our students for the job market is to give them hands-on training and opportunities to work with real patients. That's why our program emphasizes clinical rotations and on-the-job training, giving our students the chance to practice their skills and gain confidence in their abilities.
In conclusion, our dental assisting program is the perfect way to jumpstart your career in dentistry. With our hands-on curriculum, experienced instructors, and emphasis on practical experience, you will be well-prepared for a successful career in dental assisting. Join us today and start your journey towards a fulfilling and rewarding career!
Your new Career
In Dentistry
Dental Assisting Program
at Cherry Hill Dental